点击上方"ACYD"可以订阅喔!
As the 40th anniversary of the founding of the Australia-China Council nears, we wanted to share some quotes from past delegates! The people-to-people impact that were able to deliver through our dialogue year-on-year is a function of the support the ACC has provided! Thanks so much ACC! #AusChinaCouncil40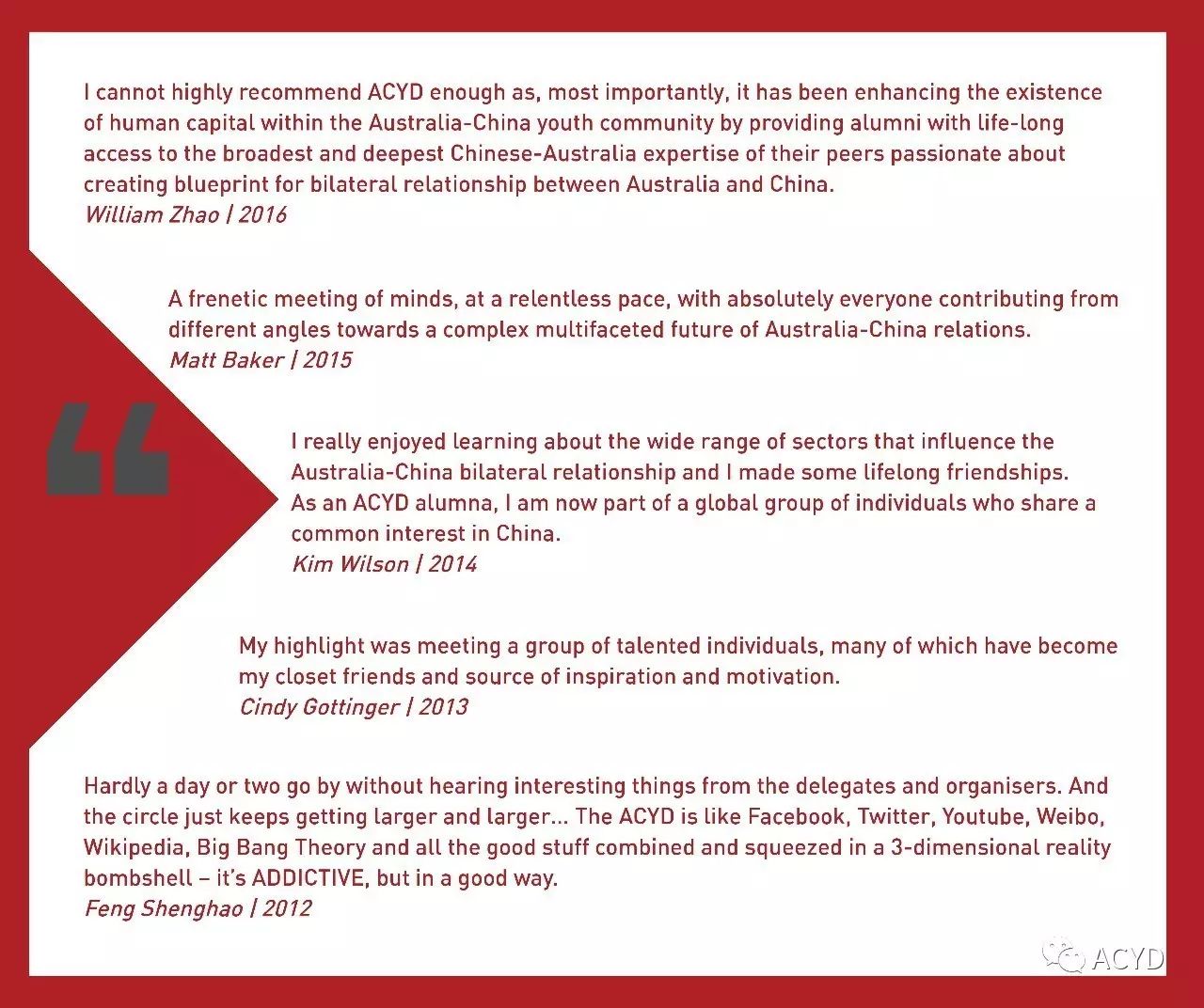 Throwback to last year - Day 1 of the dialogue
We were talking "Trade, Diplomacy and Security". Chaired by the acting Australian Consul-General in Hong Kong, Janaline Oh, with panellists including Dr Peter Sawczak from the Department of Defence, Trista Brohier from BHP Billiton, and Professor Richard Hu from Hong Kong University. The delegates tackled the "false dilemma" of the Aus-China-US relationship and its all thanks to the continued support of our partners like Australia-China Council! Were planning this years agenda and piecing together our session chairs and distinguished guest panelists.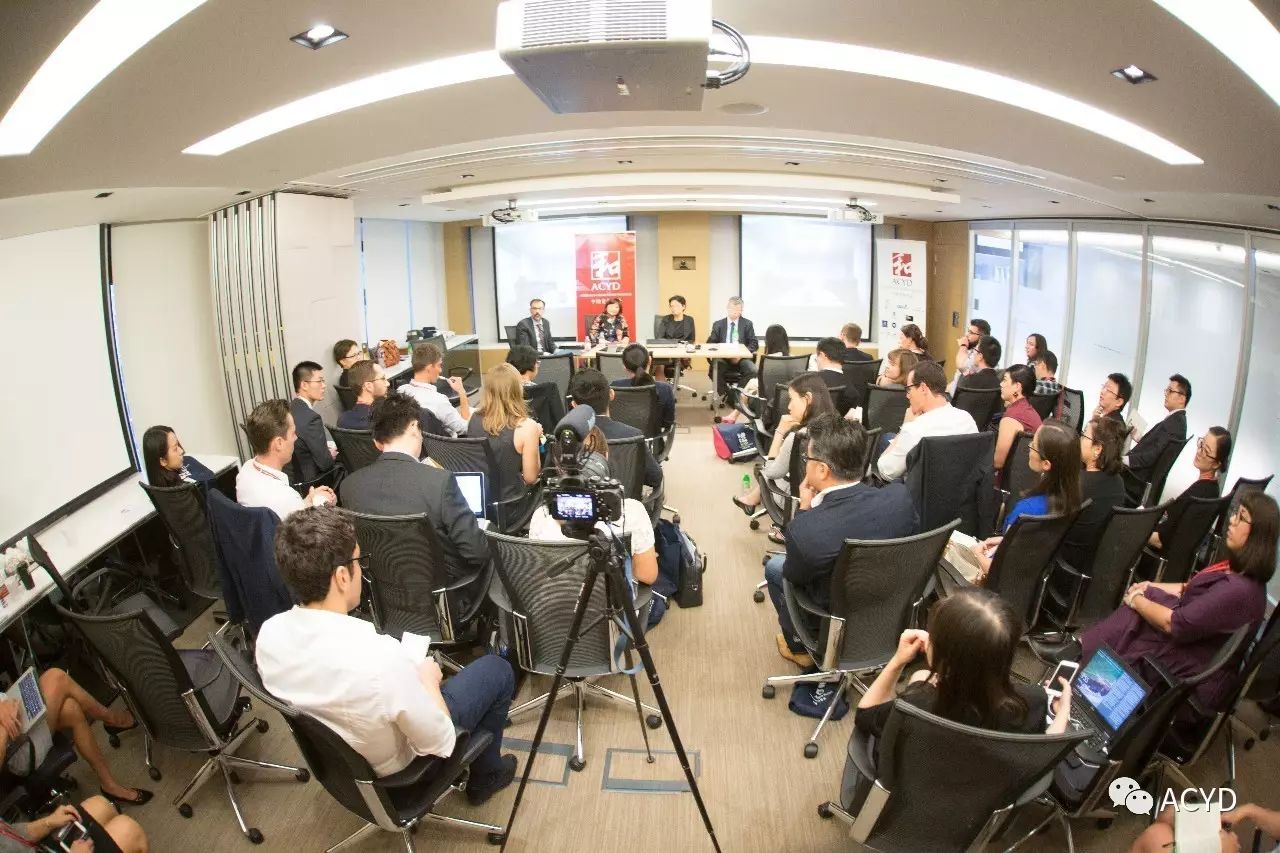 For an insight into the diverse range of industries and interests explored last year, watch the 2016 ACYD video below.
ACYDs success in meaningfully connecting 210 delegates to date across the 7 dialogues would not have been possible without you! #AusChinaCouncil40
ACYD中澳青年对话是一个结识来自中澳两国的青年以及思想领袖的绝佳平台。每年我们都会从中澳青年领袖中甄选30位佼佼者就中澳关系、创新、创业等领域里最关键的、最有争议的议题展开为期3-5天的探讨。